Yesterday, a short iPhone movie i made gained a lot of media attention! The only thing you see is a couple of birds dropped dead from the sky, wondering people and the voice of the shocked cameraman. Within a few hours we were over 20.000 views on Mobypicture and several news websites were reporting the mysterious movie! After 24 hours the movie is over 43.160 views (combined on the several media platforms) and still counting :)
The White Board Where It Al Begun ;-)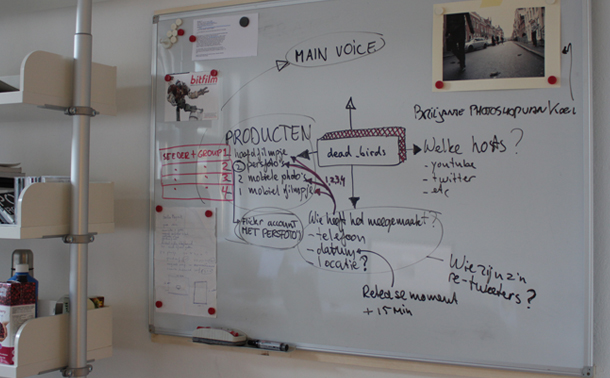 Ofcourse planning a viral is a lot of work but because I knew exactly what I wanted and how to achieve it, I tried to keep it simple and take the things as they came. I started doing some animation tests and a few days later I grabbed my camera and a few buddies from the Puddingfabriek in Groningen to shoot some footage! We also took some highres photo's on a tripod so we could use that later on as 'pressphotos'. Luckely one of the teammembers has his apartment in that street so we were able to capture some footage througout his window. These were just some extra things to sell our main viral :)
e
The First Website The Movie Showed Up: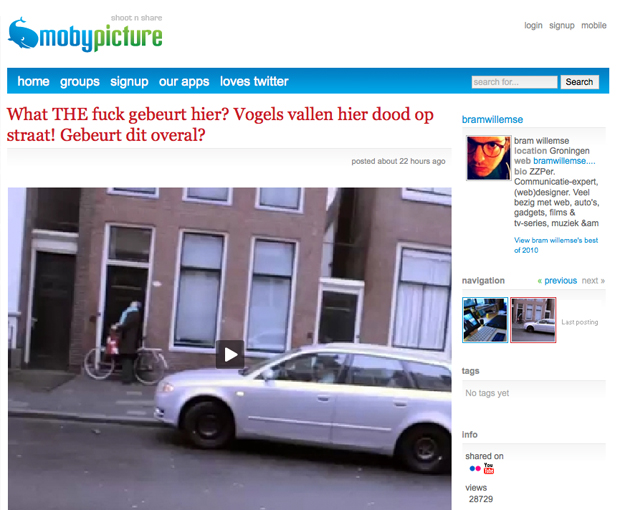 This was a fun moment! We just started our first tweet in the street were it 'all happened'. After buying our lunch at a local supermarket we drove back to the office. Although it was only 15 minutes later, the counter was on 1700 already!
The First 'Press Photo' Released: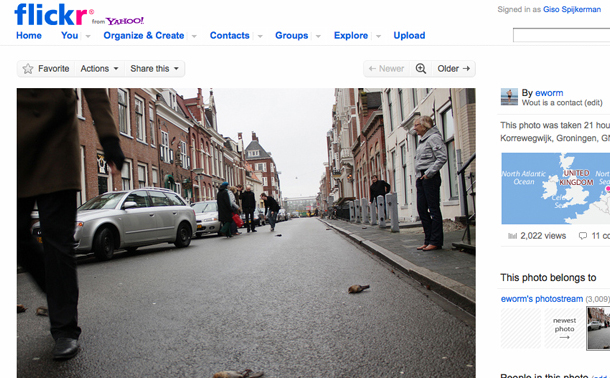 The Press photo was also planned ofcourse. It is a smart photoshop from Koen Leerink and helped us to 'prove' the earlier news.
I really enjoyed the comments because people even thought that our press photographer got fooled (instead of being part of the plan).
Although Youtube started a bit slower, still over 10.000 the first hours: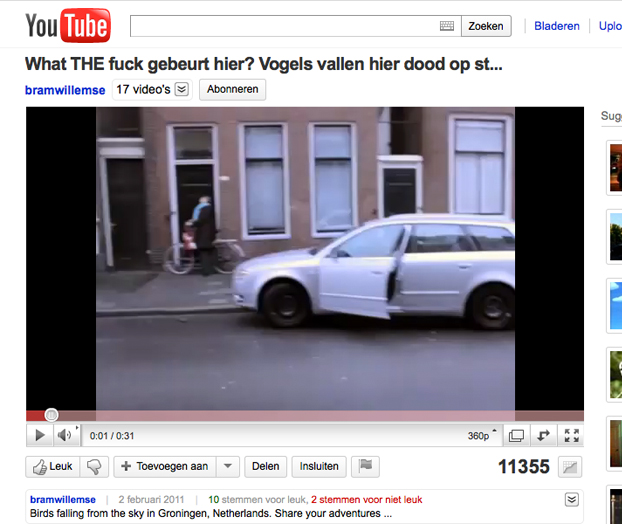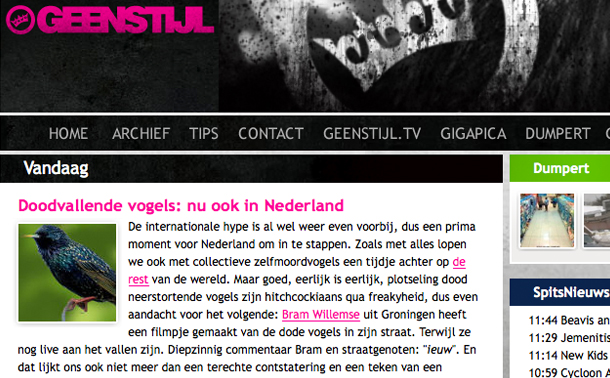 After One Day It's Still The Best Read Article On FOK.nl!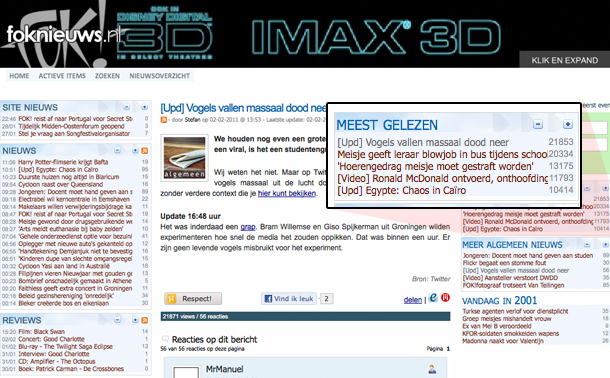 Thanks everybody for the fun! Now get back to work! ;)